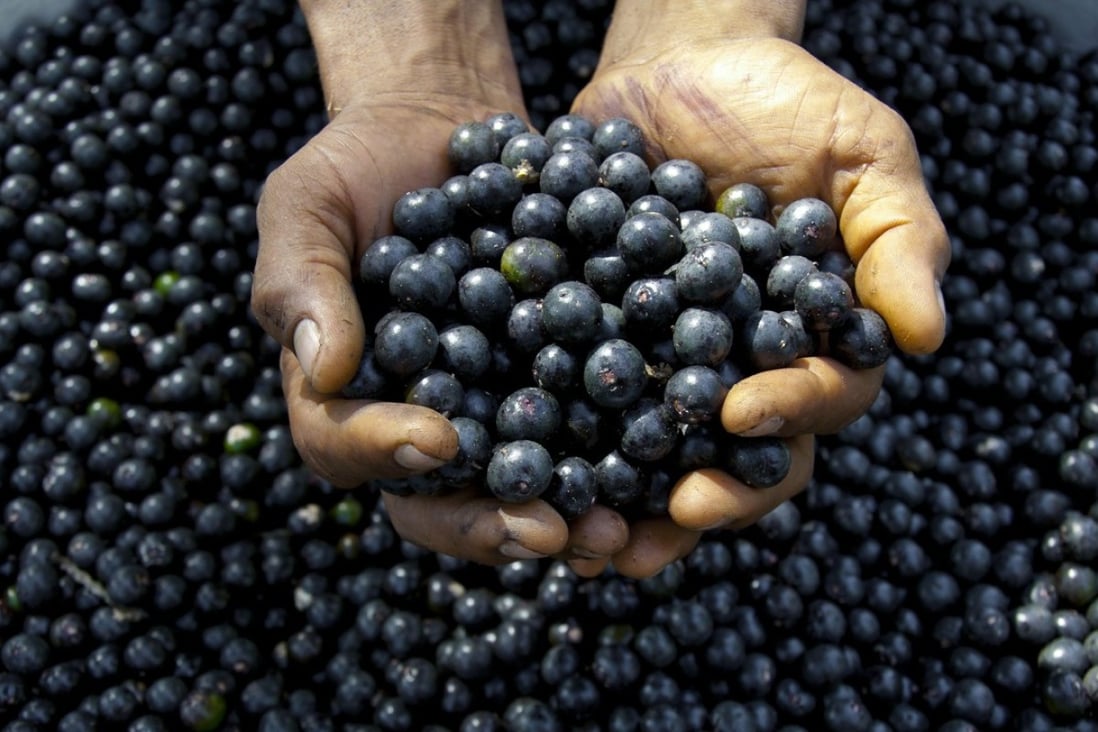 Are you ready to hear about a holy grale fruit? We are, so let´s get started.
The acai (ah-sigh-ee) berry is a grape-like fruit which is harvested from acai palm trees native to the rainforests of South America. This specific berry is a deep purple color, measuring 1-2 cm in diameter and has a similar taste between tangy pomegranate and raspberries, with a distinctly earthy undertone similar to cocoa nibs.
Before we get into the "juicy" side of this magnificent fruit, it´s important we touch base on its history.  Acai was first used by the tribes of the Amazon jungle thousands of years ago as a cure for various ailments and in the 90´s it was introduced to the Western World. It was known to have natural antioxidant properties with benefits ranging from improved skin appearance to weight loss (and that today is 100% true).
History aside, let´s go straight into what the title says.
Many fruits offer a range of health benefits, and this superfood is no exception. We´re going to mention 5 impressive reasons why you NEED them in your life/recipes/menu. Your clients will love you for it.
Firstly, they´re nutrient-dense with a unique nutritional profile, high in healthy fats, low in sugar (BONUS), and contain minerals, such as, chromium, zinc, iron, manganese, potassium, just to name a few.
2. They're loaded with antioxidants, neutralizing the damaging effects of free radicals throughout the body.
3. They're good for your skin, for one, these power-packed berries protect your skin by fighting against environmental pollutants, toxins, overall harmful organisms. Two, the reduction of wrinkles, boosting vitamin A and Vitamin C, the antioxidants, in other words ANTI-AGING. Three, thanks to their anti-inflammatory nature.
You may think that these 3 impressive reasons are more than enough but we have 2 more to mention.
Number 4 is a goody. It Helps Control Your Appetite. This berry suppresses appetite by influencing hormones that control blood sugar levels and feelings of hunger, fullness and satiety, offering proper digestion and control over the amount of insulin the bloody, helping us stay at a healthy body weight.
Last but not least, N° 5. Celebrities just can´t get enough. Oprah Winfrey, Kate Hudson, Gwyneth Paltrow, Mathew McConaughey all use this superfood for the reasons mentioned above.
It might sound a bit materialistic mentioning celebrities, but they have a HUGE influence on trends, and after all this is a healthy trend alert so it has to be shared.
Read more: Vitamin World