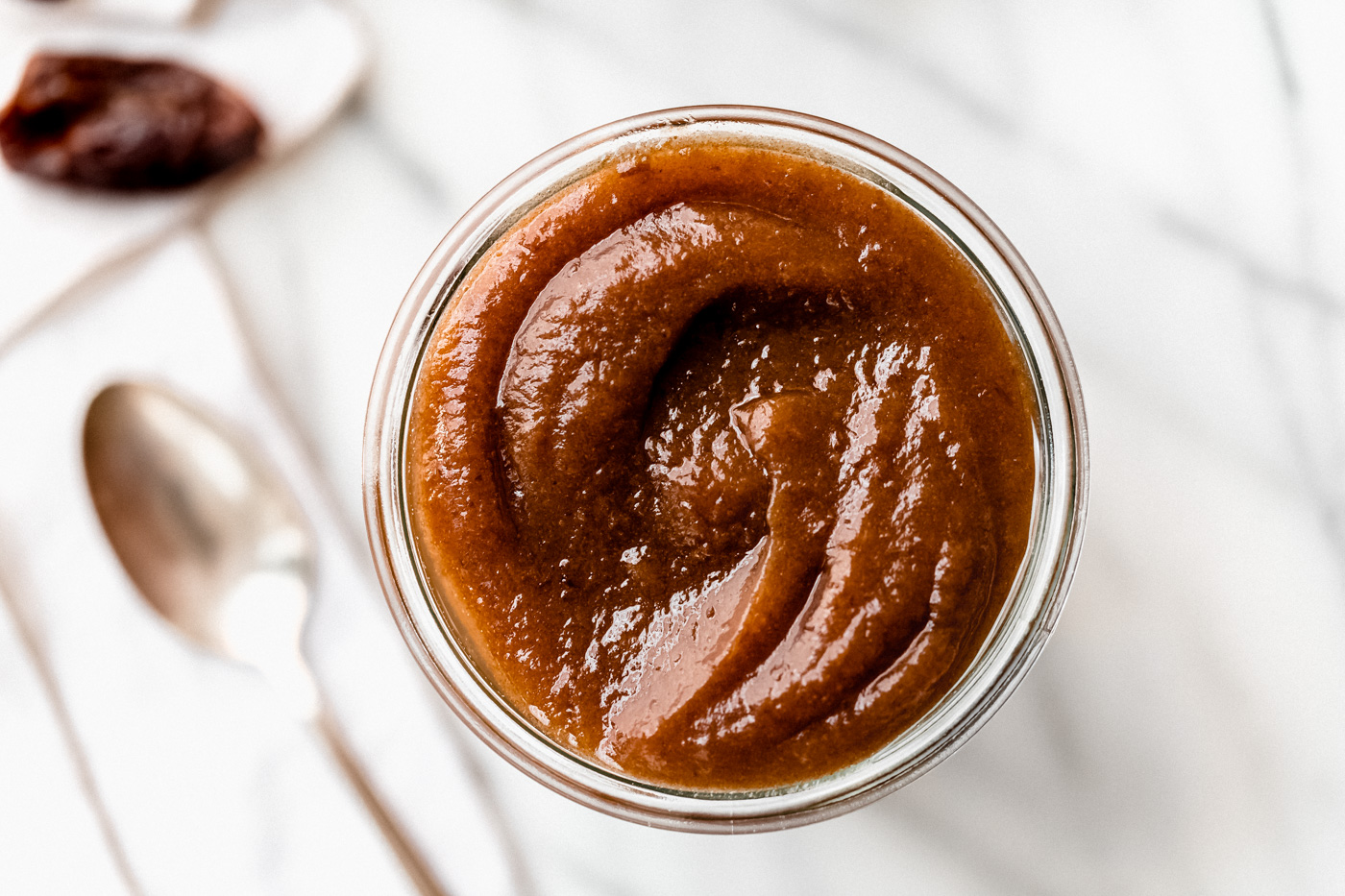 Give a warm welcome to our newest "Date Paste", a fruit-based all-natural sweetener made from nature's candy and an ideal substitute for sugar in many recipes. This is a MUST in food industries like restaurants.
Want to know why?
This sugar substitute consists of a smooth and delicious dough with notes of vanilla, brown sugar and caramel, made from dates native to the Middle East. The fruits hang from the top of date palm trees in large bundles.
 With its sticky and chewy consistency, this fruit provides a superior nutritional profile with a wide range of essential nutrients and is an optimum source of fiber. It is rich in vitamin B among other outstanding minerals such as calcium, potassium, and magnesium, to name a few.
 In the food industry, the Date Paste is used as a filling for their products, such as, pastries and as a healthier option for sugar in ice cream, cereals, baked goods, snack bars, smoothies, and salad dressings, offering alternatives to satisfy the sweet teeth out there.
 In light of the "real food" movement, based on avoiding consumption of ultra-processed products, many have stopped using sugar and all its sweetening alternatives. As a result, food industries like restaurants and manufacturers started to use natural sugar substitutes to satisfy this need.
 The demand is high and the success rate even more so. According to a report by The Guardian, Nakd sales ramped up 11 percent in 2018 from 2017 to £2.6 million, and it is a "business empire built on dates," much like snacking brands The Primary Pantry, The Protein Ball Co, RAW and Livia's Kitchen, who all use dates as their core ingredient.
Available now for wholesale accounts. For more information, contact us at sales@altalenawholesale.com